2019.01.12 Saturday
Lucys sweet mail ! つながる嬉しさ!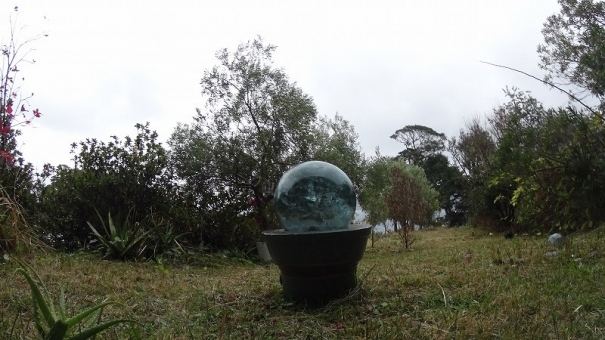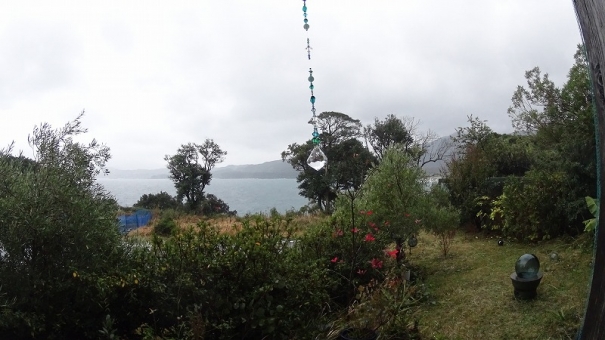 おはようございます。
早朝から静かな雨が降り始めました。
寒さも少し緩みます。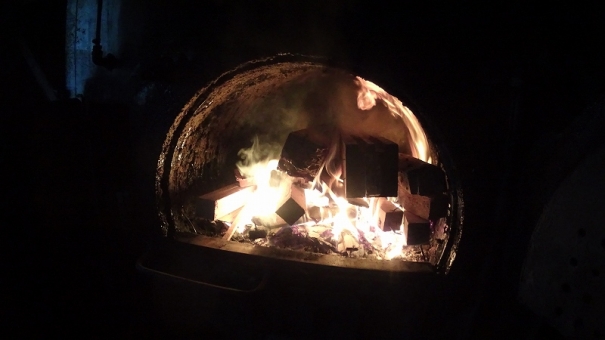 昨日は嬉しいメール来てました。
年末に泊まってくれた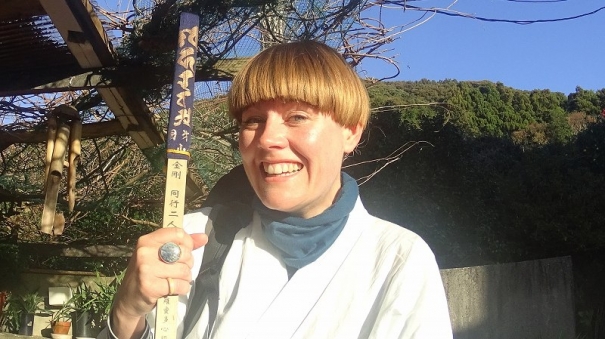 芸術的な感性で、色々な取り組みをしているルーシー
お遍路の途中で泊まってくれて
色々な話ができて
素敵な時間を過ごせたのですが
また、会おうって別れたのですが
優しい嬉しいメール 
2020年に再開できそうです!
Dear Mitsu san,
Happy New Year to you and Tae san! I hope that 2019 brings you all you hope for.

I had such a wonderful time at Kaiyu and I wanted to thank you and Tae for a wonderful stay. I am so pleased to have met you both and spent time together at Christmas.
I am now back in England after visiting Ozu city and catching the ferry to Beppu from Yawatahama after visiting Temple 43, my final temple on the henro michi for now. I went to Fukuoka for Oshogatsu and spent a week in the onsens of Kyushu. However none were as good as the Kaiyu onsen! Your's in the best in Japan I think.
The henro michi was a beautiful and fulfilling experience which has left me changed, for the better. I will return in the Autumn of 2020 to complete the circle to Matsuyama and beyond. I hope then to return to Kaiyu and also to visit your friend with healing hands.
Thank you for your care and conversation while I stayed. I loved reading your blog about those days.
Best wishes and happy days,
Lucy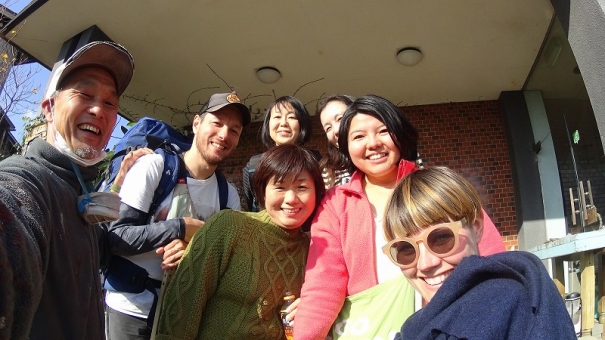 昨日は午前中は雑務して
年に1度見てもらったいる歯の最後の調整で
植垣歯科さんへ
そしてバーバに会いにいけました。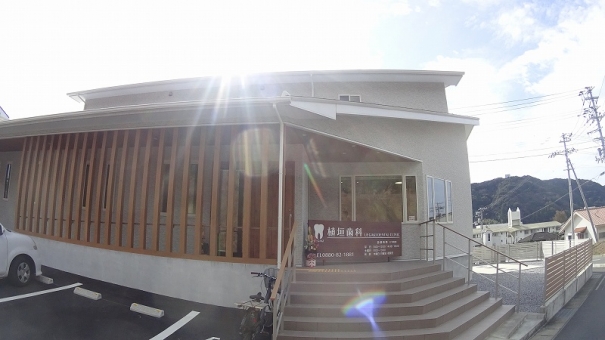 いつも笑顔で昨日は寒くて外にいけなかったので
ベットで話していると
ズーと手が冷たいねえ!って
温めてくれます。
スキンシップ!
感謝です。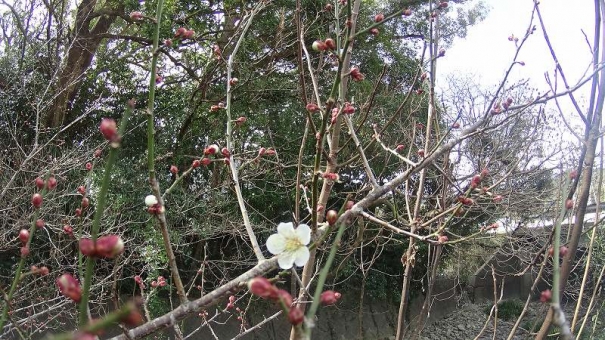 帰りに梅が咲いているのを見て嬉しくなりました!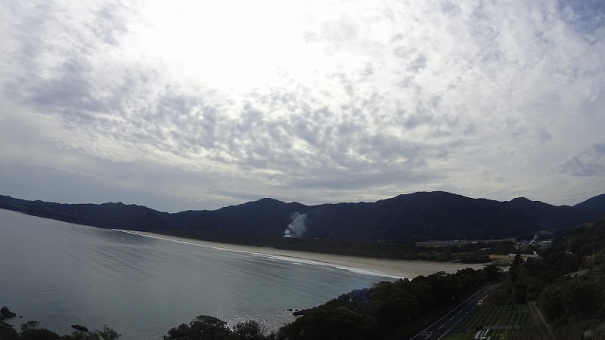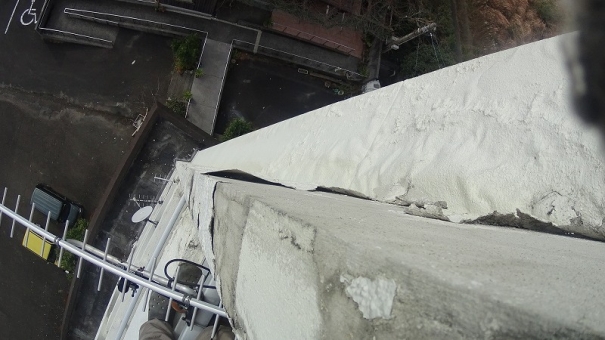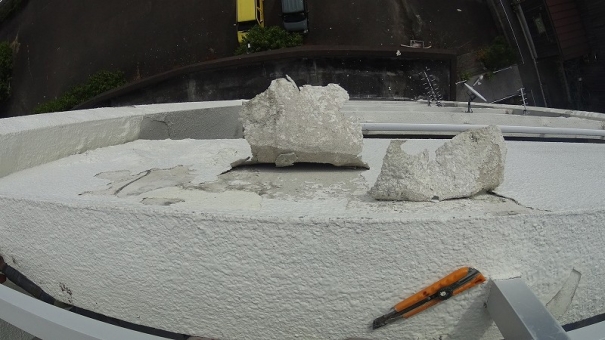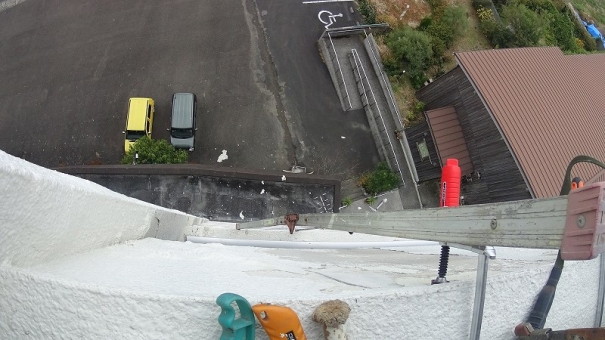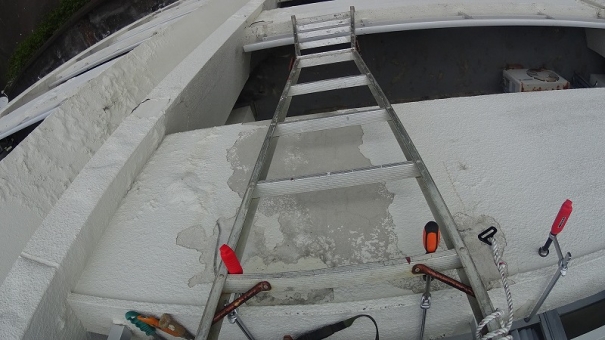 午後は、壁のメンテ!
7階だての建物すべてどうやるか悩みますが風がない日はできるだけ高層部をやったり
首や手がつかれると別の場所やったりと
状況みながら!
少しづつ、春には終われるように!
労働の後のごはんが美味しい
白菜たくさんの
焼きぎょうざ!
多恵ちゃんに感謝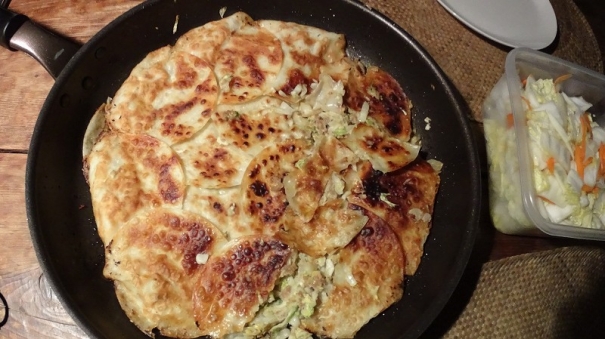 | - |
07:54
| - | - | - | - |